This was the view from the parking lot when I started my new job!
I have been working on the van build posts, but the purpose of Bombadil is to travel. So I gave notice at my full time job, and at the end of April I left NC. I spent some time with family in ID, and then I headed for Colorado! I have a seasonal job in Buena Vista for a rafting company. I live on the outpost in my van in the parking lot. Like most things it has ups and downs, but the views are amazing!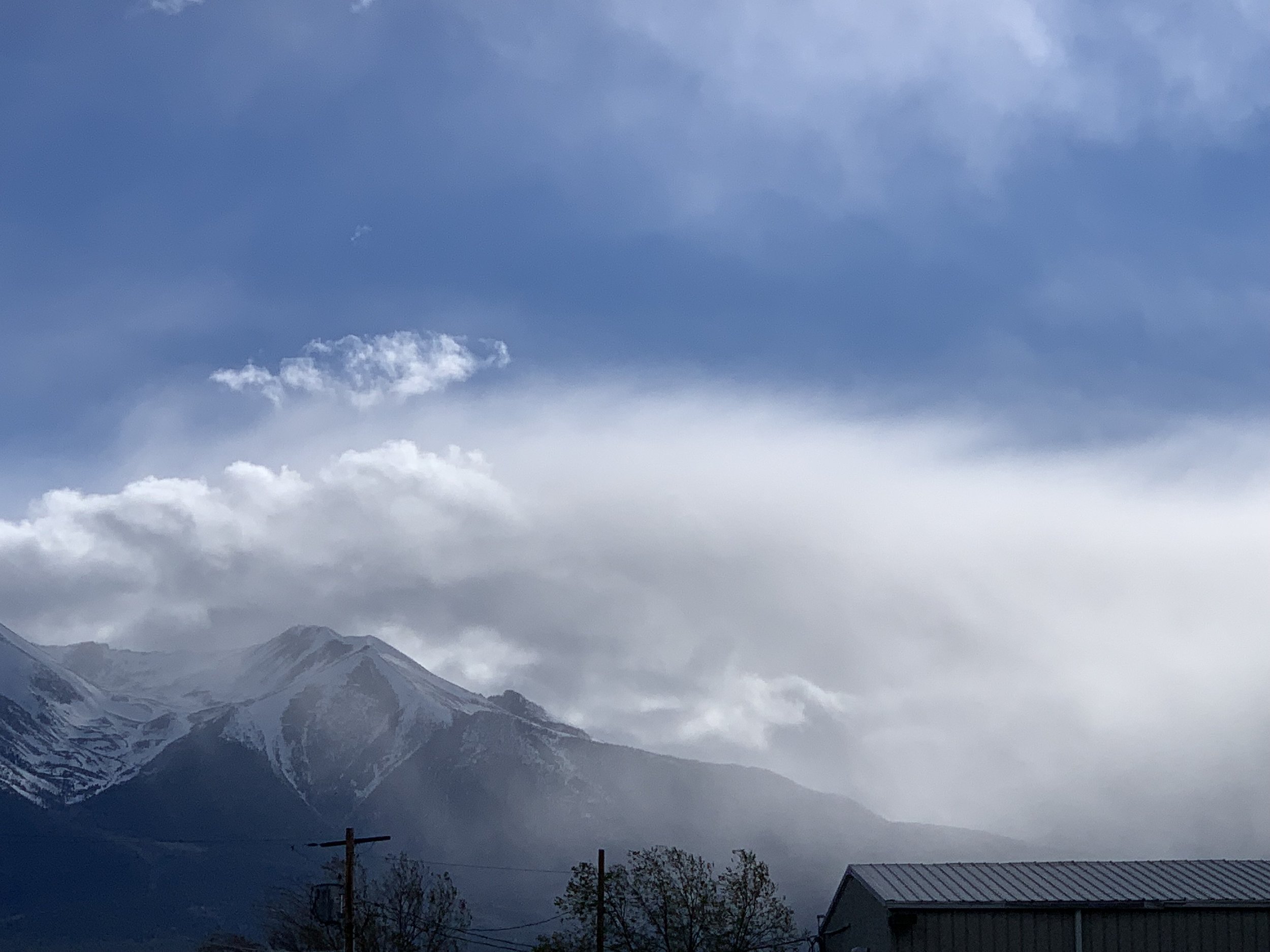 I will work here until September when the rafting season ends. I am working as a "Guest Services Representative". I get people checked in, have them sign waivers, stock and sell merchandise, clean bathrooms, make lunches for all-day trips, answer questions and give directions, help people with their GoPros…etc etc. It pays slightly better than minimum wage.
Yep that's considerably less than I was making at my full time job. But I make enough to pay my expenses, to chip away at my (modest) debt and put a little into my savings account every month. And after work I can do things like drive to/hike around in San Isabel National Forest!

I work 4 ten hour shifts and then have 3 days off. That leaves me plenty of time for relaxing in my hammock by the Arkansas River:
And hiking in the National Forests and BLM land all around this area. This is Bombadil at a trailhead near Cottonwood Lake, and pictures from the hike:
People are curious how I find seasonal/temporary work. I am sure there are plenty of different ways to do this, but what has worked for me are these websites:
I interviewed for 4-5 different jobs before I chose my current one. The interviews were all either by phone or FaceTime since I wanted to work in the West somewhere and I was in NC at the time, but employers thru these websites expect that kind of hiring process. It has worked well for me so far, I have jobs scheduled through the end of the year at 3 different places counting here in Colorado. The nice thing is if any of them are awful, it won't last long before I am on to the next place. This is a real positive as far as I am concerned!